By Tim O'Shei | Published January 31, 2018 |
Based in NYC. Working everywhere.
"Quite simply the best onstage personality I have ever seen."
Randy Borden, Director
Click above for Hosting Fun Mash Up
(Scroll down for more videos)
I like to talk. A lot. And, well, I'm really good at it. Then somewhere along the line, I learned that it was a skill and that people would pay me for it!
Over the past decade, I've made a name for myself as a "go-to" emcee for high-energy live events all around the country. Combining my skills as an actor, director and comedian help me roll with the craziness and unpredictability of live events, yet maintain cool while working with the media.
I've hosted events for everything from the Olympics and Super Bowl in Times Square, to touring the country as a high-energy kids' host for Pokémon. I've hosted events for the sci-fi hits "Orphan Black" and "Doctor Who" at Comic Con San Diego, and emceed an international business event for Dell in Round Rock, TX. Some of the other major companies I have worked for include Microsoft, Nintendo, Wheel of Fortune, BBC America, JC Penney and Target.
​
If you live in NYC, you may know me as a regular personality for the New York Road Runners, including emceeing for the New York City Marathon. I am also grateful to add my energy and empathy to high profile charity events such as Komen Race for the Cure, Run 10 Feed 10, and Cycle for Survival. And I absolutely love being a regular host for KidZone TV, at Mt Sinai Childrens' Hospital. Well, it's me and a puppet. ;)
Basically, I love events for kids, sports and people. So if you want to talk about me talking, let's talk!
​
(Scroll down to learn more!)
Major Sporting Events, Fan Fests
& Family Fun
UNIQUE ENERGY - school spirit day - Superbowls, All-Star Events, Final Fours, and TEAM USA. Championship Weekends
​
Major regular Clients include
1/2
1/2
Corporate Events, Launches, Galas and Red Carpets...
From a stage, or interacting one on one...Big presentations.. connectinon to audience is the same...
Charity Events, Corporate Challenges & Kids Stuff
LUMAires - kids energy. Share experience. Cheer for you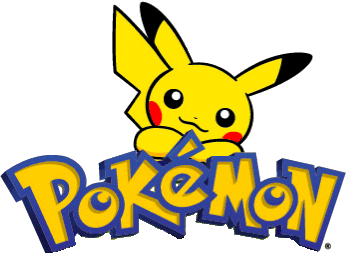 RELATED _ AUTHOR / ACTOR / MOTIVATIONAL SPEAKER
​On stage with cast of Orphan Black.
TED Talks & Tommy Hilfiger
Two Day - Live Broadcast Host/Personality
High Energy Live Event Host
3 Day/5,000 Person Business Event
Road to Rio Tour - Make a WIsh
​Live Event for BBC America, NYC (as a blonde)
Kids Halloween Red Carpet Event
Personality/Hosting Reel (blonde)
Halloween Red Carpet Host
Tracey B Wilson high energy live event kids host. Yearly Red Carpet Halloween event Brookfield Place, NYC.
MoonWalk NYC
Tracey B Wilson - high energy host & emcee. Moon Walk NYC. Don't forget to bring a creative bra! #WalktheWalk
Pokemon Worlds
Tracey B Wilson - high energy host & emcee
TraceyBWilson FormulaE SamBird
Broadcast Host TraceyBWilson interviews DS Virgin Racing driver Sam Bird at the Formula-e NYCePRix